Festival 2019 - Sunday April, 28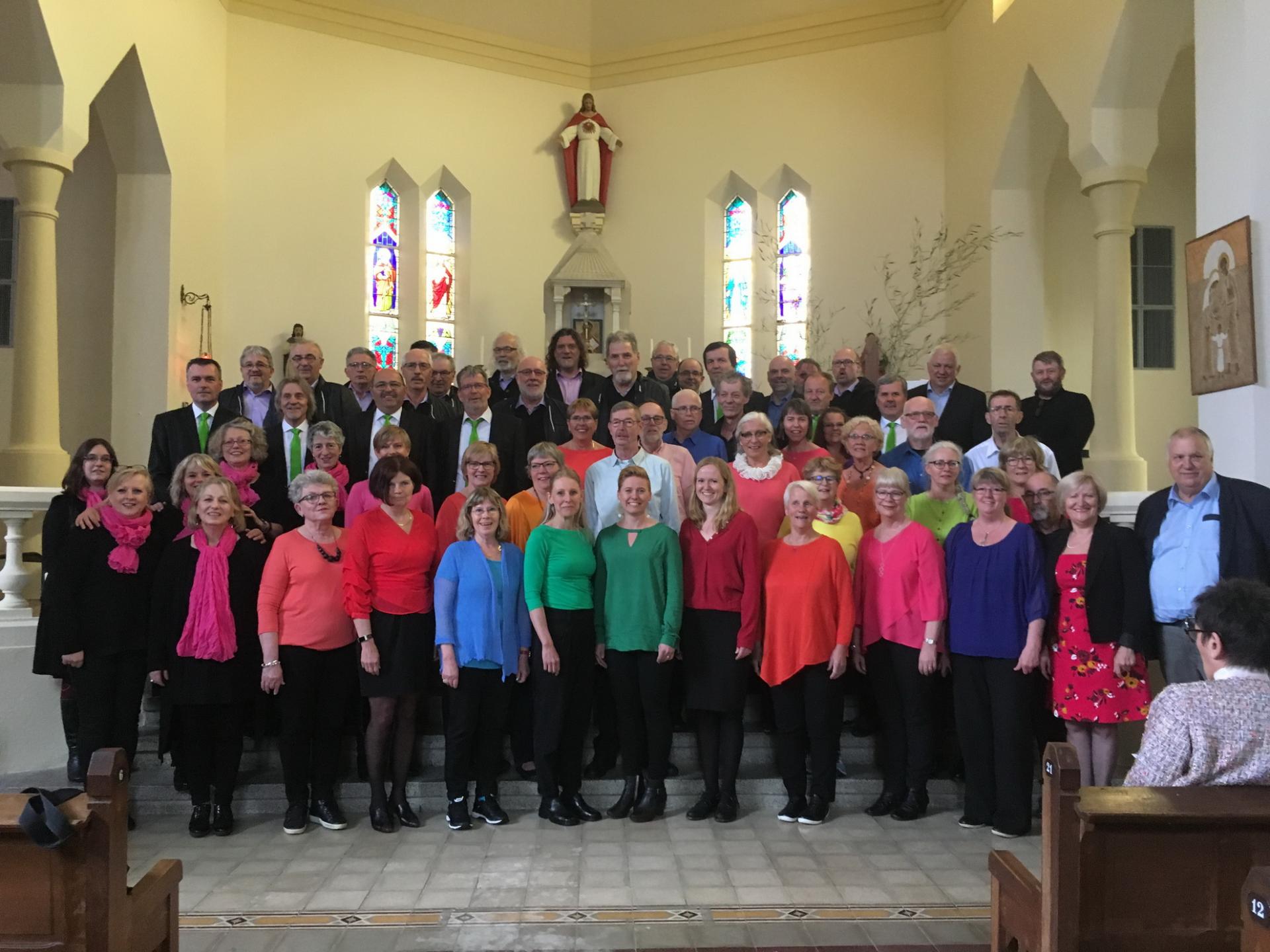 Festival 2019 - Sunday April, 28
Remembrance day. We go from good morning to Douaumont, place of great battles during the 1914-1918 war.
After a visit of the site shortened by the rain, we go to the chapel where each choir interprets a song of recollection.
We take lunch in the Multipurpose room of Aumetz: menu sauerkraut.
After a short rest, we meet at Piennes for the concert of 16h in front of a large audience (full Church) once again conquered.
The municipality then offers us a hearty meal during which the songs still go before a very sad farewell.
But, for sure, we will find ourselves elsewhere, in Sweden, Austria or Slovenia.