Home
Alas, the best moments have an end. Our Festival mines en choirs 2019 is now complete. You will be able to relive it very soon in our blog on this site.
And long live the Festival 2020.
It will always be held in Aumetz (Moselle, France) and around
24, 25 and 26 April 2020.
Registrations are still open.
The whole team is already ready to welcome you as amicable as possible.
We are at your disposal, do not hesitate to contact us for any information.
At this time, six choirs will be present.
Amici della Montagna
"Through its commitment, its faith in what it sings, the AMICI della Montagna choir has been able to create its own style. We have been for many years forging compositions by Bepi de Marzi, our great friend. We evoke faith, the hope of the poor, respect for memory, the suffering of nature and the joy of living."
Singing in a choir means sharing difficulty and passions. It means coming together with others, reconciling different voices, giving time, build friendships. All this is not easy, yet the Amici della Montagna Choir has been following this path for forty years.
This choir was born in Origgio in 1979 from the approach of friends who created an opportunity to meet and study with the aim of cultivating a common and great passion for singing. Many years have passed since the founding of the choir : years of work, sacrifice, satisfaction, recognition, and many concerts.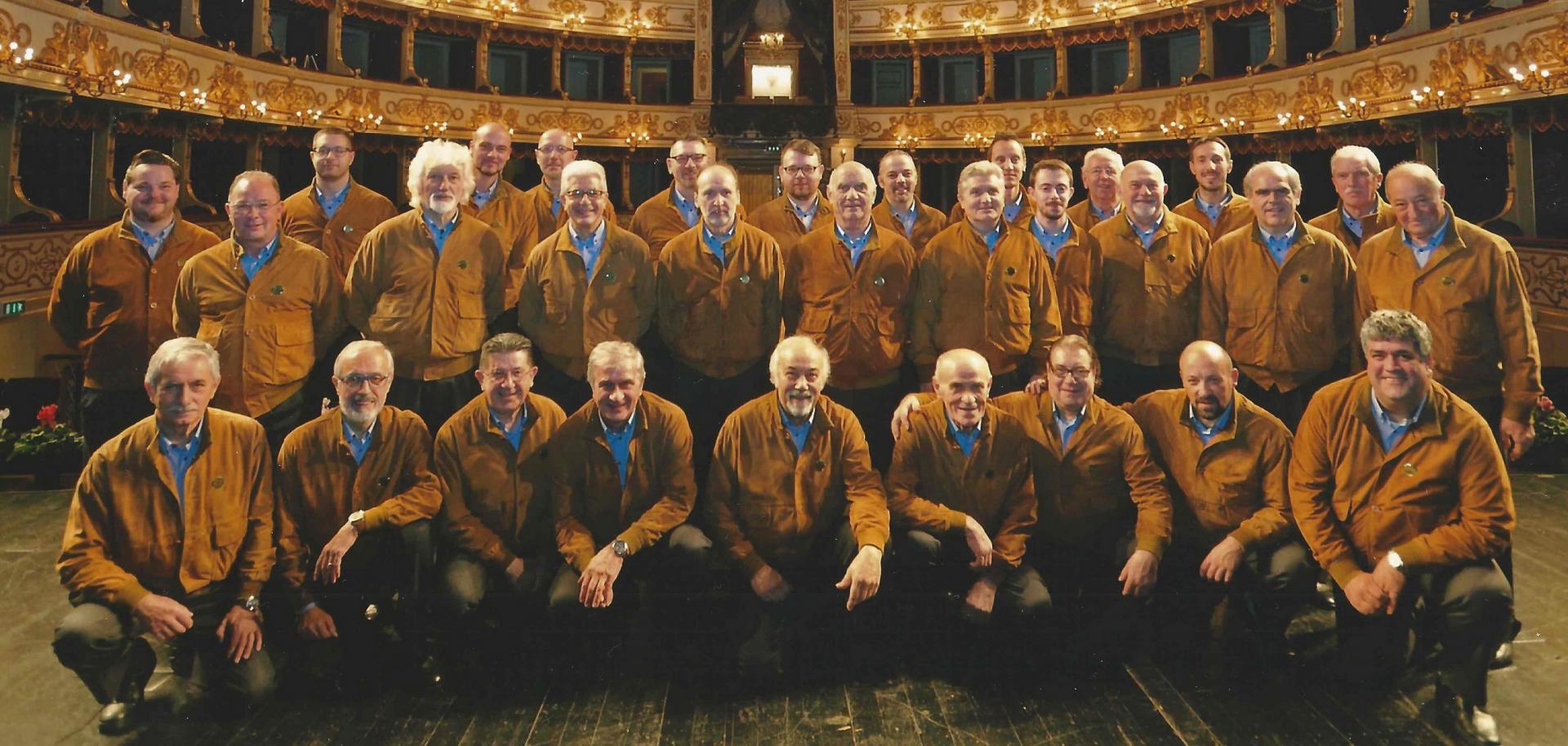 Vox Femina
Vox Femina, a vocal ensemble with equal voice, was born in 2012. The members of the group, long-time singers, all live in or near Metz. Accompanied by the piano by Claire Schaff, accompanying pianist, and carried by a desire of quality in the interpretation, the respect of the style, the correctness, the homogeneity of the voices, the singers enjoy interpreting pieces of eras and origins and share their emotions with their audiences, as indicated by their logo: "voices of women, ways of the heart".
Les Voix de l'Est
The men's choir "Les Voix de l'Est" was founded in 2014 in the Association "Mines en choeurs".
He interprets world songs, traditional and popular, in Slovenian, Croatian, Dalmatian, Russian, Italian, Sardinian, Sicilian, English, Gaelic, Basque, Cajun & French (a little bit).
He gives a dozen concerts a year, in Lorraine, of course, but also elsewhere in France (Burgundy, Vienna, Cantal, North, Basque country) and in Europe (Ireland, Scotland, Slovenia, Croatia, Italy, Luxembourg, Belgium, Switzerland).